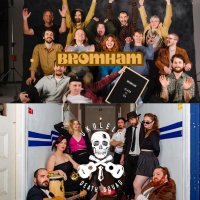 WOAH WOAH WOAH!

Watch out Coledale - a whole lotta music from across Australia is coming your way! Join the Ukulele Death Squad and Bromham for a night of folk music, dancing and parttttyyyy at the Coledale RSL - Check it out 
Details:
Doors at - 8PM

*Seating is available for the gig but is limited*

To Book in for dining before the gig please contact the Coledale RSL.

*Children's Tickets are Free* (Age 10 and under) - later band sets include swearing and sexual references that may not be suitable for children 

Address: Coledale RSL - 731-735 Lawrence Hargrave Dr, Coledale NSW 2515

Line Up & Set Times:

Bromham - 8:30 pm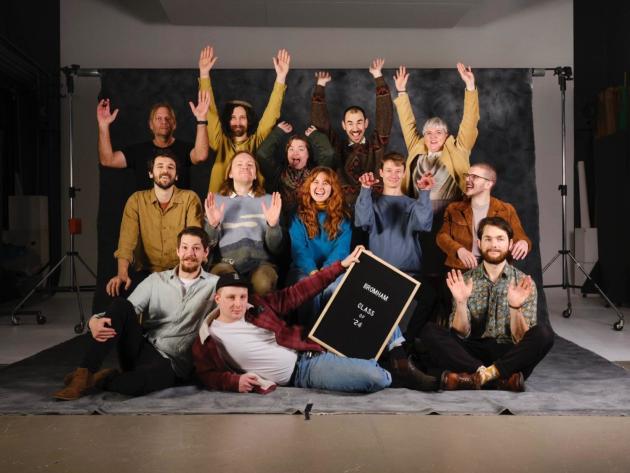 Bromham, the musical community made up of friends they've met along the way. These 14 (or so) musicians all bring their own influences and unique instruments together in a remarkably cohesive and natural way in order to tell stories about their family and friends.

Although based on Kaurna land in Adelaide, traveling Australia and sharing their music has become the norm for the group as they've played to packed venues at festivals like National Folk Festival, Illawarra Folk Festival, and Kangaroo Valley Folk Festival and all across the nation, audiences have noted that their joy for music and life (and a little bit of silliness) is tangible and infectious.
Ukulele Death Squad - 9:30 pm
Hailing from the Australian badlands of South Australia, Victoria, and beyond, the Ukulele Death Squad's name more than hints at the level of menace and peril contained within. Luckily for you, they are largely armed with several examples of the miniature, titular instrument along with their epic vocal performances, pulsing conga-led rhythms, and of course their big bold brass battalion. The squad wields their instruments like master marksmen, hitting their target every time using their arsenal of gypsy jazz, RnB, and folk. There is a strong sense of showmanship, theatricality, and raucous energy in their live shows that have gained international recognition and critical acclaim in The Adelaide & Edinburgh Fringe, WoMAD (Adelaide), WoMAD (UK), Boomtown (UK), Bardentreffen (Germany) Dranouter Festival (Belgium) to name but a few.

This will be their first show in Australia on the back of an epic 2023 European Tour, and securing the 2023 Folk Artist - People's Choice Award at the SA Music Awards. 
"They swing, they soar, they shoot from the hip. Indeed, if Quentin Tarantino ever needed a band to play during a high-body-count shoot-out in a Mexican cantina, Ukulele Death Squad should be his first and only port of call." - WOMAD UK, 2023.